Vegan Leather Plague - Black/Red
Share
Regular price

Sale price

$49.50
FREE SHIPPING

FREE SHIPPING on all US orders! For overnight and express delivery. add products to your cart and use the Shipping Calculator to see the shipping price.
Our black plague mask with red hand-painted filigree detailing will take you back to the historical plague era. Our mask is crafted with vegan leather, making it perfect for cosplay and events as the material is breathable and comfortable to wear for long periods of time. Black/Red Color.
Age Group/Gender - Adult/Unisex
Size/Type - One size fits all adults
Mask Color - Black
Filigree Color - Red
Mask Material - Vegan Leather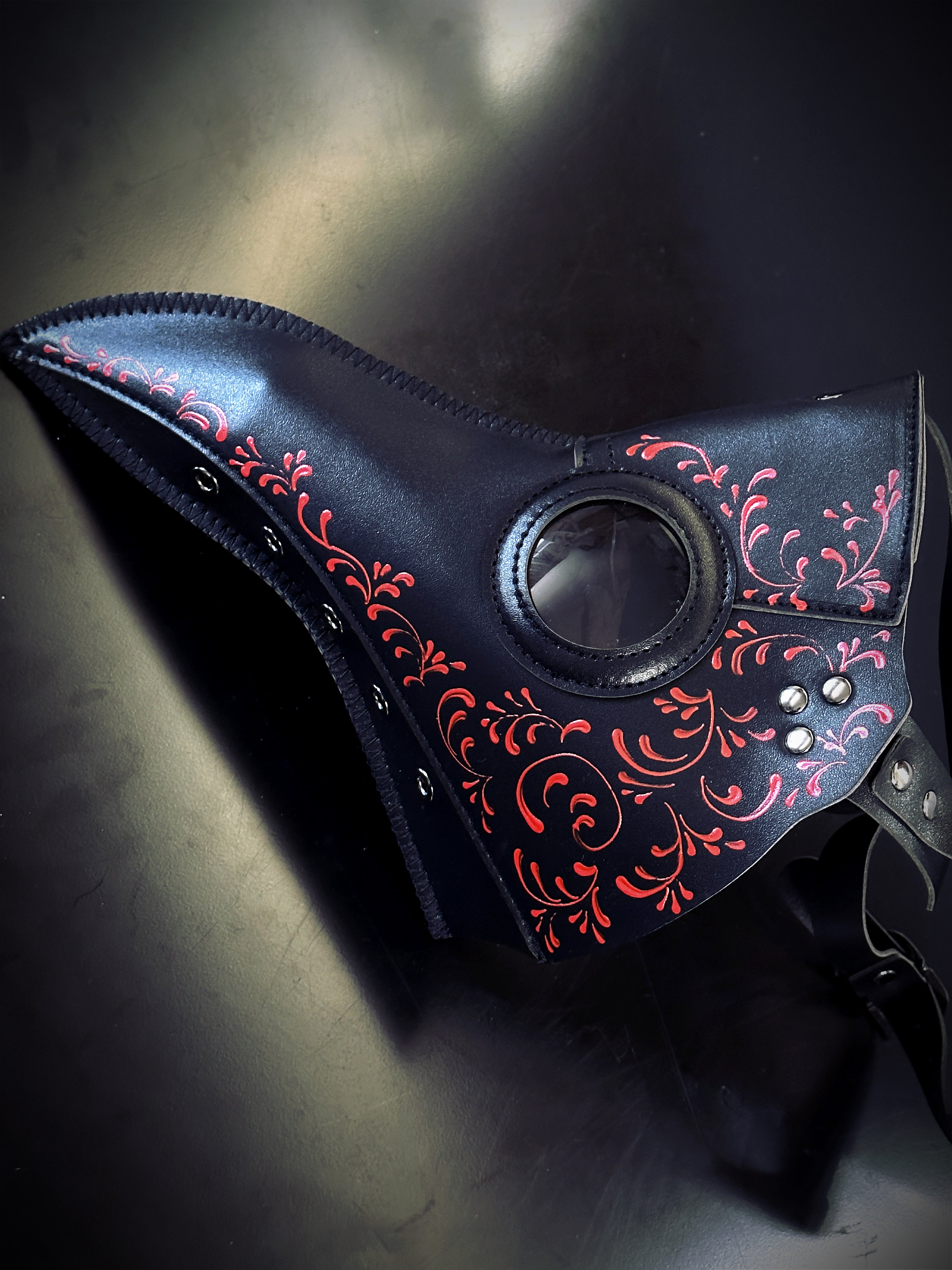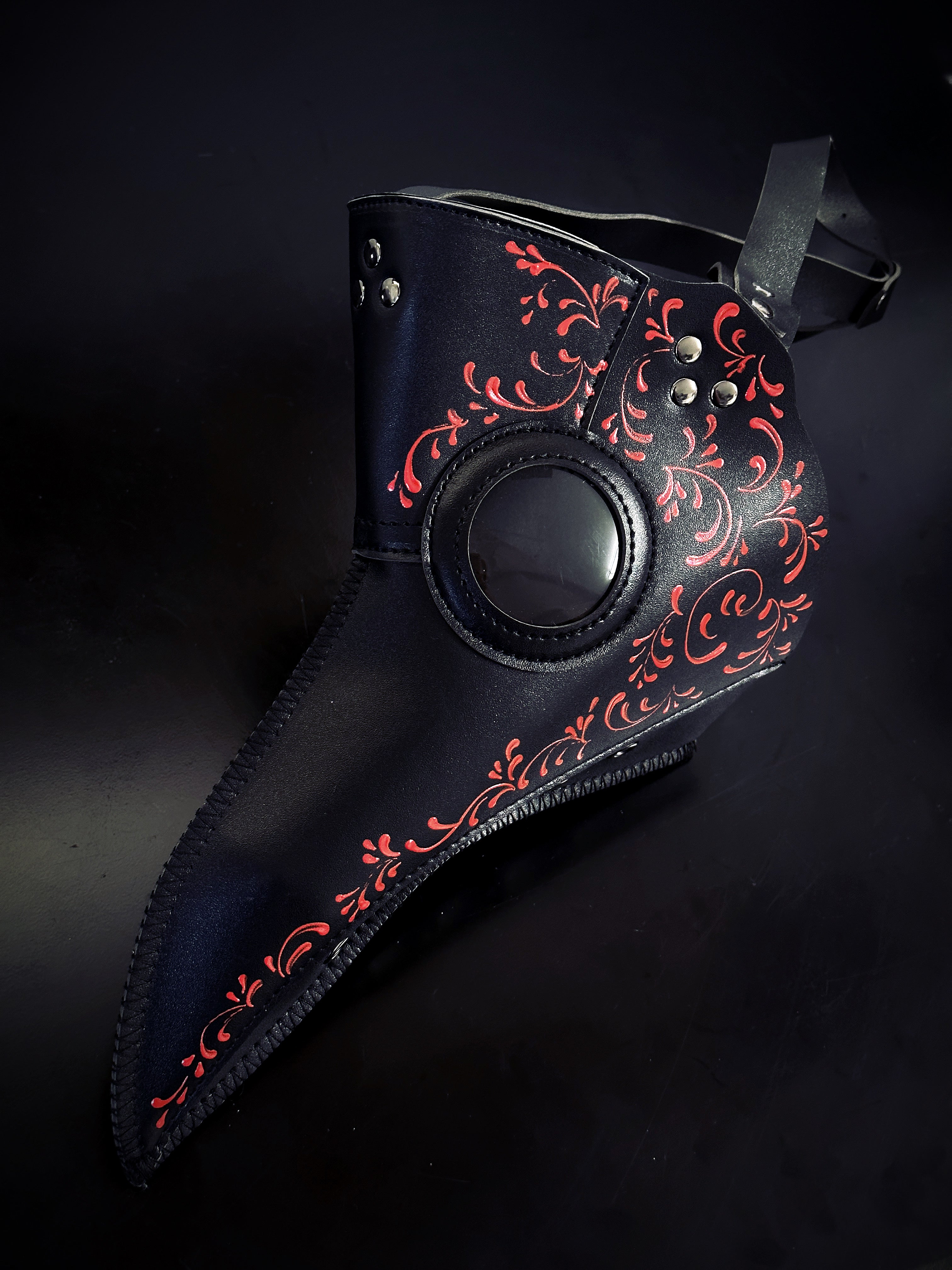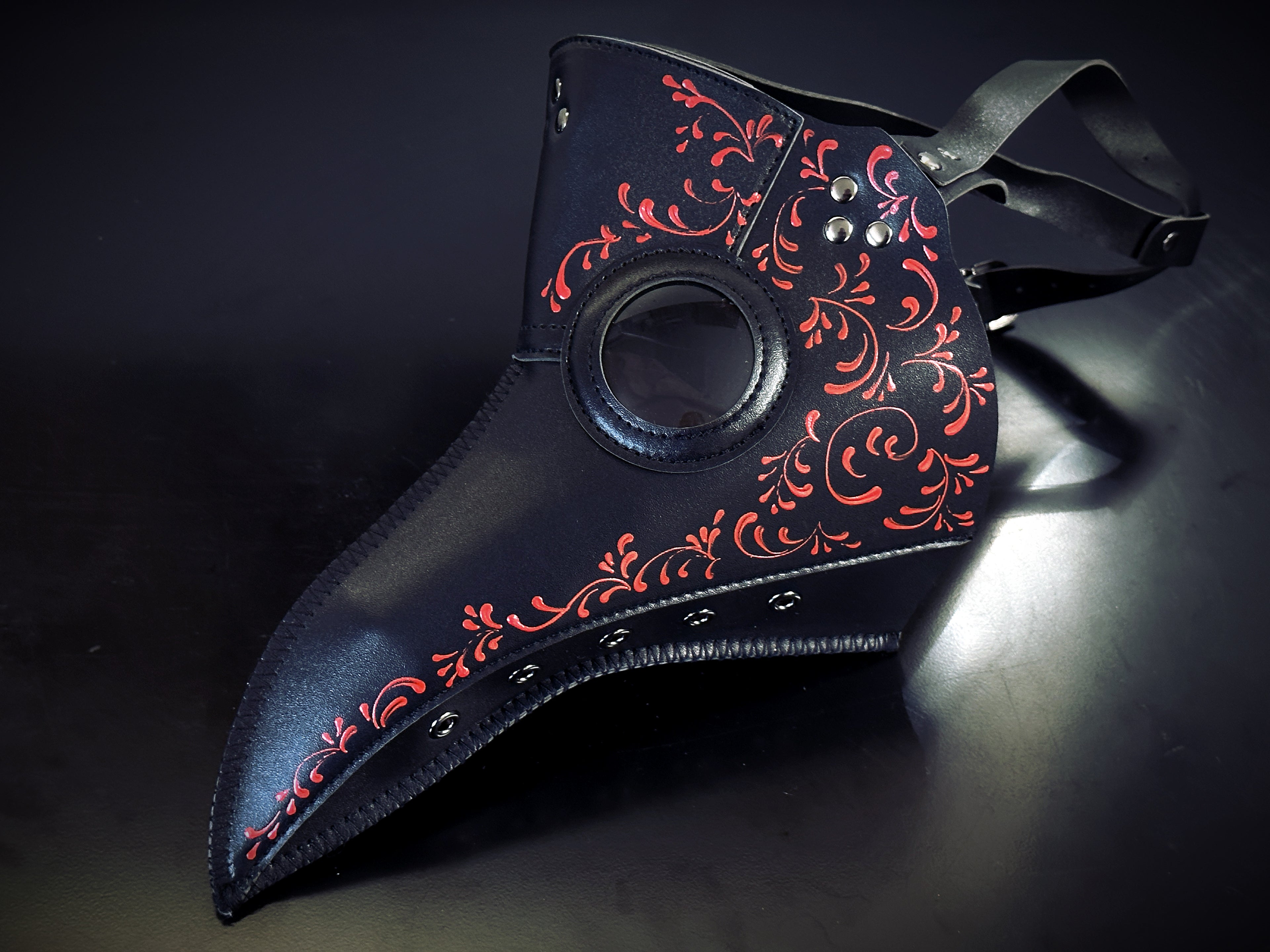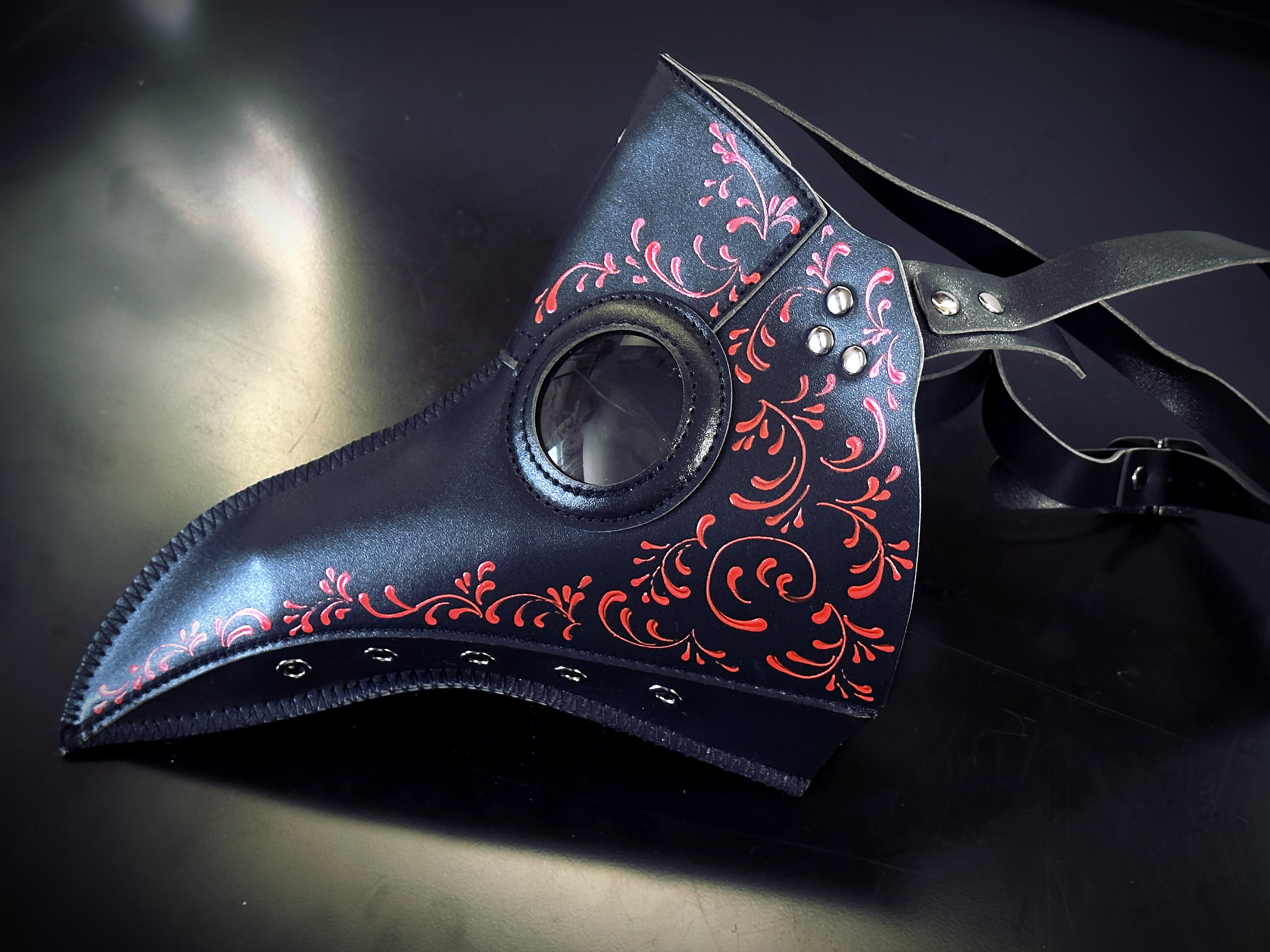 Customer Reviews


















A wonderful good quality gift for my daughter. It came in time and was packaged well. She has worn it multiple times now with no issues. Great response when I told the company it arrived on time. Will do business again.

Darci Witucke Aug 4, 2023
WOW this mask is SO COOL. it shipped the day after I placed the order despite being custom, which was awesome. I assume I'm lucky and they had my color choices made already though! It fits good. The beak came a little bent, but that can be fixed no problem. I love it.

Felix on Jul 23, 2023
This came out waaaay above my expectations. I'm so excited to give this as a birthday gift.

Michaela on Jul 21, 2023
Wonderful! Came super fast and fits my face! Can't wait to wear for this year's ren faire!

Ashley on Jun 15, 2023
Customer service answered all the questions I had about the mask and custom filigree color options promptly and professionally. Shipping was timely. The quality was as good or better than expected for the price and my daughter was thrilled with the filigree design and color.

Mathew on Jul 30, 2023
I was worried it wouldn't arrive since the tracking never updated but have faith! Got the item perfectly packaged in good condition and it is exactly what I ordered. Thank you so much!

Savannah on Jun 6, 2023
Arrived in time for renfaire and was a very cool piece! Breathable and I can still wear my glasses with it on!

Samantha on May 31, 2023
Absolutely gorgeous and so excited to wear it as a plague nurse and this is the pink and rose gold

Hattie on Apr 13, 2023
I bought this for my son to go with the mask and hat I bought for him a few months previous. All the pieces are beautifully made and fit perfectly. Definitely buying more!

Leslie on Feb 7, 2023
Very well made, adjustable strap is nice. Overall aesthetic is amazing. Perfect addition to my daughter's plague doctor costume!

Jennifer on Jan 24, 2023
Mask turned out great! Seller accommodated my needs for the entire mask to have Filigree.

Kayla on Nov 28, 2022
Seller is very prompt at addressing questions and the quality of the mask is top notch. I bought this as part of my Halloween costume and won scariest costume at a costume contest!

Dev on Nov 7, 2022
The mask was remarkable well made, stitched throughout, sturdy workmanship and surprising craftsmanship for a less expensive mask. This was a purchase for a child's costume but would accommodate ANY adult with the well made adjustable straps. There was no evidence of glue or skimping on workmanship. The material was man-made but it was convincingly leather as a mask. the touches of "swirl" pattern around the lower edges of the mask softened the look of the mask perfectly for the look my Dr. Plague was going for. I'd give this merchant a high 🏆🏆🏆🏆🏆. Of course, with any mask vision is a bit awkward but maybe we could have adjusted a little better before leaving the house. 🤷🏼‍♀️ The straps allowed it so it was probably poor planning by mama.

Autumn on Oct 31, 2022
Amazing mask for halloween, cant wait to go

GoatScape on Oct 31, 2022
This mask arrived just as pictured, and beautiful! It took some adjusting to be able to see out of well and it got stuffy in there, but it's exactly what I needed. Shipping/tracking was a little confusing between Etsy and the actual tracking number, but it still arrived within a reasonable time.

Cierra on Oct 28, 2022
Bought this for my daughter. Boy did she love it. When we opened it and saw just how beautiful it was, we were so happy that we chose it. Thank you so much.

Bety on Oct 27, 2022
It's perfect! Well crafted, and the filigree is a really nice touch. It arrived quickly as well.

Julieanna on Oct 19, 2022
They were out of the color I ordered and didn't tell me until I reached out asking why they haven't shipped yet. Other than that it's a great product, very well made for something so cheap.

Sign in with Apple user on Oct 17, 2022
Free shipping

Complimentary on all orders!