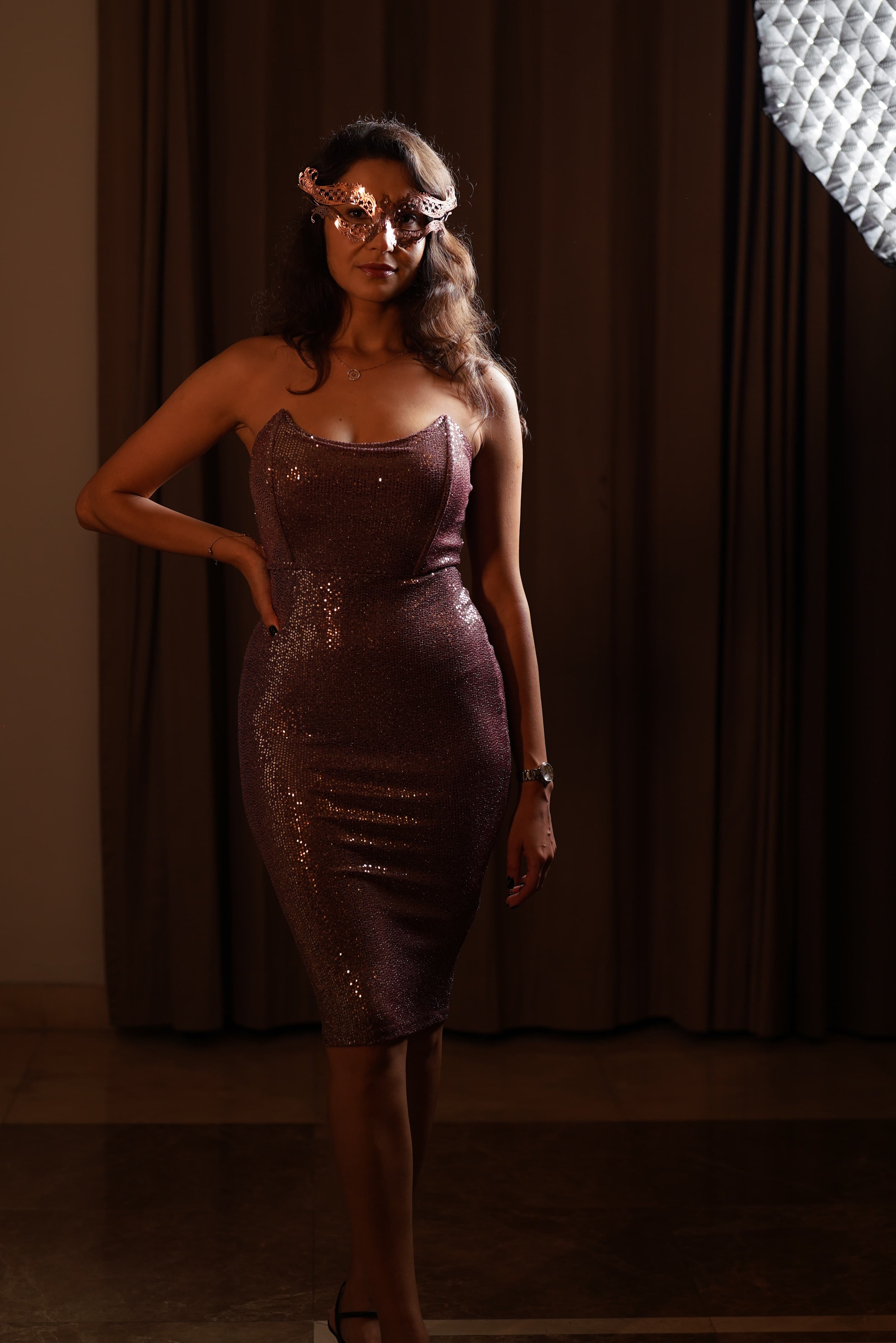 What to wear to a Masquerade Ball?
staff writer
Whenever someone says, 'masquerade ball', you may think of beautiful masks, a mysterious evening, and plenty of dancing. But, if you feel a bubble of panic forming as you try to figure out what in the world to wear, don't worry. We've got you covered on the mystery-filled exciting subject of "Masquerade masks" and all you need to know on "what to wear to a masquerade party?"
What is the Masquerade Mask Dress Code?
Before you shop, find out what type of masquerade this is. The nature of the event will decide the outfit you put together. So, start with the invitation. You'll find indicators as to the theme or main colors that can determine your look. Now, you can go about putting your attire together in two ways: pick the mask and then find a dress, or find the outfit and match it to the mask.
Once you've made your choice on what to wear to a masquerade ball, next comes the Mask Selection!
How to Select a Masquerade Mask?
If you're attending a traditional black-tie masquerade party, go for a classic venetian mask. Usually worn during the Carnival of Venice that began in the 15th century, they have bright hues and intricate designs and decorations that are made of filigree metal or macrame lace styles. However, if the ball is more modern, a simple style will work well. Modern Venetian masks are decorated in gold, silver, crystal, and feathers.
When picking the mask, you can choose to cover your entire face, half of it, or just the eyes. Decide if you'd like a handheld one or one with ribbons to tie around your head. This is the most exciting part about deciding what to wear to a masquerade party. It's important to find a mask that fits your style, suits your features, and sits comfortably on your face. Whatever vibe you are feeling, there's something for everyone. And, if you're going with boo, look for matching masquerade masks! Remember, your mask will be the focus of the ball, and it's totally okay for it to outshine your dress!
What outfit to wear to a masquerade Ball?
Opt for a classic silhouette in a complimentary color. If you have a partner, match his bowtie or shirt to your dress. Unsure what to pick? You will not go wrong with a black dress—it's simple, versatile, and can be accessorized in so many ways. Plus, chances are, it'll go nicely with your Significant Other's outfit and the mask of your choice! As you see, deciding what to wear to a masquerade ball can be fun for you and you're significant other!
What not to wear to a masquerade ball?
Sure, style is important, but so is comfort. You don't want to spend your masquerade evening in agony when you could have a ball of a time, right? Skip the stilettos and try shoes with a block heel or platform for support. Depending on your outfit, a pair of sophisticated wedges or flats will also do the trick.
Decide on hair and makeup. Play up either your eyes or lips, ensuring your choice compliments your mask. Your hair-do can vary, depending on face shape and preference. It can range from beautiful curls to straight down your back to elaborate up-dos. Whatever you settle on, the goal is to have fun with the process!
All that's left to do is enjoy the masquerade evening and dance the night away